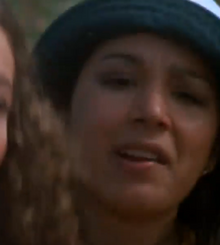 Avery Miller is a extremely Minor character in Carrie (1976). She first appeared playing volleyball and leaving when Carrie's team loses possibly saying something nasty to her.
Though her last name isn't mentioned in the row call, She appears during the boot camp style detention and she is seen wearing a pale blue hat.
It is unknown if she has survived, But it is highly obvious that she either burned to death or she was crushed by the ceiling.
Ad blocker interference detected!
Wikia is a free-to-use site that makes money from advertising. We have a modified experience for viewers using ad blockers

Wikia is not accessible if you've made further modifications. Remove the custom ad blocker rule(s) and the page will load as expected.