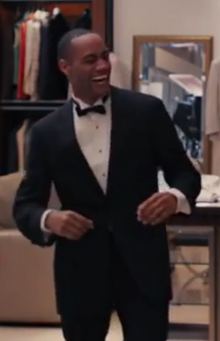 Brad was a extremely minor character in Carrie (2013). He is portrayed by Nykeem Provo
Brad is one of Tommy's Best Friends. At the Prom, when Freddy was recording Tommy, Tommy said that he's going to miss him, and he referred him as one of the ''Fearsome Four''.
His fate is unconfirmed
Ad blocker interference detected!
Wikia is a free-to-use site that makes money from advertising. We have a modified experience for viewers using ad blockers

Wikia is not accessible if you've made further modifications. Remove the custom ad blocker rule(s) and the page will load as expected.