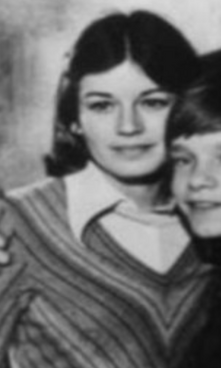 Deirdre Michelle Berthrong (September 25, 1952 - June 12, 2017) was an actress.
Deirdre is better known for Carrie, co-starring in James at 15, and she is the co-producer in the 1993 TV Movie: Born Too Soon. She makes an appearance in an episode from The Hardy Boys/Nancy Drew Mysteries (Episode: The Flickering Torch Mystery)
She was born in Brooklyn, New York City, United States, of German descent. One of her first movie roles was Carrie, were she was famous for her short petite body, and her nude scene in the shower at the beginning, with Cindy Daly, who portrayed Rhonda's sister, Cora.
This scene had attracted multiple media attention due to her body, although Deirdre promised to herself she would never pose nude again. She was given the role of Kathy Hunter, having grown longer hair out of shame for her nudity in Carrie.
Deirdre had a husband, Brandon Johnson, who divorced her in 1997. She last appeared in a CVS Commercial in 2006, after declining health. She remained a low profile since 2006, due to her health declining further, causing her to be frequently a visitor at hospitals, for routine treatment.
She died on June 12, 2017 at the age of 64, after battling Pneumonia for several years. This was first thought to be Ischaemic Heart Disease, but was later discovered to be Pneumonia.
She played Rhonda in the 1976 Movie.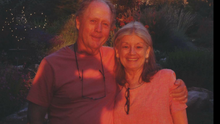 Her acting career was short-lived (Only two years; 1976-1978). She attempted to restart her acting career in the 1990's, starting with co-producing Born Too Soon. She was on hiatus due to health problems, and eventually dropped the plan altogether in 2006.
She was the half-sister of Dina Lohan, the Mother of Lindsay Lohan
She, along with Sydney Lassick and Stefan Gierasch are the only members of the main cast that are deceased.
She was the shortest of the main cast, standing 5 ft 2 in
Ad blocker interference detected!
Wikia is a free-to-use site that makes money from advertising. We have a modified experience for viewers using ad blockers

Wikia is not accessible if you've made further modifications. Remove the custom ad blocker rule(s) and the page will load as expected.