Edie McClurg is an actress, american stand-up comedian, and voice actress. She is notable by her work on several films and series such as Frozen, The Little Mermaid, Ferris Bueller's Day Off, Carrie, Cars, Natural Born Killers, Etc.
She was born in Missouri on July 23, 1951
She plays Helen Shyres. This was her on-screen debut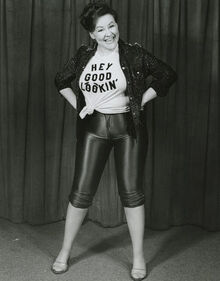 Ad blocker interference detected!
Wikia is a free-to-use site that makes money from advertising. We have a modified experience for viewers using ad blockers

Wikia is not accessible if you've made further modifications. Remove the custom ad blocker rule(s) and the page will load as expected.