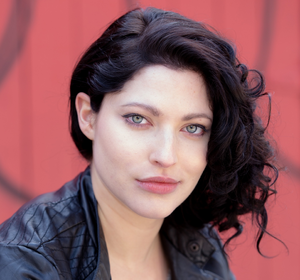 Karissa Nicole Strain (born July 21, 1990) is a Canadian actress best known for her role as Nicki Watson in Carrie and Britney in Todd and the Book of Pure Evil. She is also the twin sister of Katie Strain. She appears alongside her sister in an episode of CW's Reign titled Liege Lord and recently portrayed Sierra in an episode of Rogue.
Aside from acting Karissa also has a song on the soundtrack for the app series,
Totally Amp'd
titled Wild Thing as well as starring in and writing a twin rap music video alongside Katie titled Miss Twin-Ception.