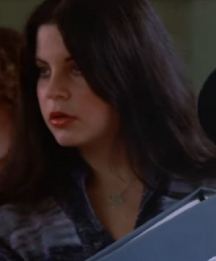 Mary Lila Grace is a minor character in Carrie (1976).
Mary Lila Grace was the one with the long black hair & who was next to Norma during the Bootcamp style detention. She is nominated Prom Queen, but loses to Carrie White.She is last seen running with her boyfriend, Dale infront of Rhonda. She pressumbably burnt to death.
Ad blocker interference detected!
Wikia is a free-to-use site that makes money from advertising. We have a modified experience for viewers using ad blockers

Wikia is not accessible if you've made further modifications. Remove the custom ad blocker rule(s) and the page will load as expected.