"
Ross, I think somebody wants you to help her to see God. You know, God? Oh, yeah. Oh, yeah, God. Oh, God. Oh, God. Oh, yeah. Oh, God. You ass!
"

— The Obnoxious Student bothering Carrie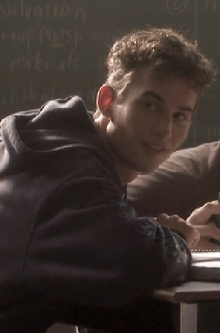 Obnoxious Student is a minor character in Carrie (2002). He is portrayed by Cascy Beddow.
He is seen along with his friends at the library bullying Carrie. Until Tommy throws a book at his face, Causing his noise to bleed. His friends began to laugh at him while his nose continued to bleed.
He later died at The Black Prom.