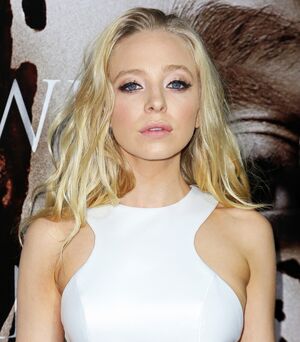 Portia Doubleday (Born: Portia Ann Doubleday on June 22, 1988 in Los Angeles, California) is an actress known for her role as Chris Hargensen in the 2013 remake of Carrie.
She has starred in films "Youth in Revolt," "18," "In Between Days," "Almost Kings" and "Big Mommas: Like Father, Like Son." She also appeared on the short-lived 2011 ABC Network series "Mr. Sunshine."
Portia is the daughter of Christina Hart & Frank Doubleday. Her sister is actress Kaitlin Doubleday.