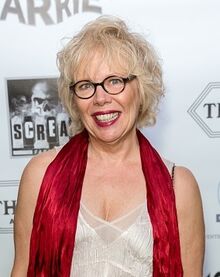 Terry Bolo was a actress and one of the original members of The Groundlings.
Although she portrayed an extra character, and even was not credited in the film. She was present at the cast reunion for 40th aniversary from the movie.
She plays Borne
Ad blocker interference detected!
Wikia is a free-to-use site that makes money from advertising. We have a modified experience for viewers using ad blockers

Wikia is not accessible if you've made further modifications. Remove the custom ad blocker rule(s) and the page will load as expected.